Care Assistant Lightwater, Surrey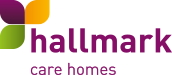 Job Title: Care Assistant
Hours: Up to 40 Hours per week (Bank workers will be considered, hours negotiable)
Reporting to: Senior Care Assistant/Registered Nurse
Base: Lightwater (GU18)
We are looking for empathetic care assistants to fulfil bank, contract or permanent positions based in our Lightwater care home. 
Job Purpose:
To provide the highest level of relationship centred care to residents, meeting all statutory and regulatory requirements and aligned to codes of conduct, Hallmarks policies and procedures and Charter; ensuring that everyone is treated with respect and dignity. To contribute to the achievement of the Hallmark Care Home Vision: to be recognised as the leading provider of high quality relationship focused care for all residents.
Person Specification:
Delivering high quality relationship centred care in the home, ensuring continuous assessment, planning, implementing and evaluating of residents care. Assisting Senior Carer Assistants and RNs with all aspects of care in the home, making them aware of any care concerns within the home. Acting as a key worker for a specific residents within the home. Ensuring care delivered is in line with the residents care plans, ensuring they are appropriate to the residents needs and reflect the care being delivered.
Essential Qualifications:
QCF Diploma Level 2 / NVQ Level 2 in Health & Social Care or willingness to work towards Essential Skills
Highly motivated
Passionate about relationship centred care
Excellent communication skills
Responsible for:- Maintaining continual personal development by attending and completing all training and qualifications (statutory, mandatory and developmental). Maintaining the Health and Safety of self and others within the care home, reporting and recording any accidents or incidents or near misses. Working within the Companys policies, procedures and guidelines, in compliance with regulatory and legislative frameworks and in accordance with the Hallmark Care Homes Charter and Vision.
Why Work For Us?
-All of our staff from Bank workers – Permanent full-time are offered an extensive range of benefits. 
-Competitive salary
-Beautiful care homes 
-An excellent team atmosphere