Back to all jobs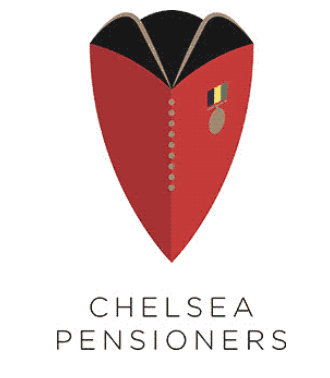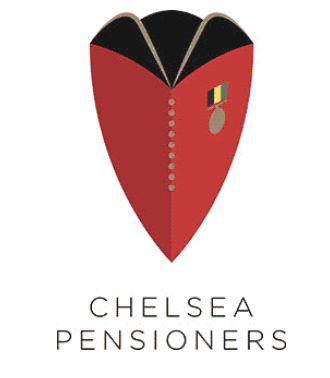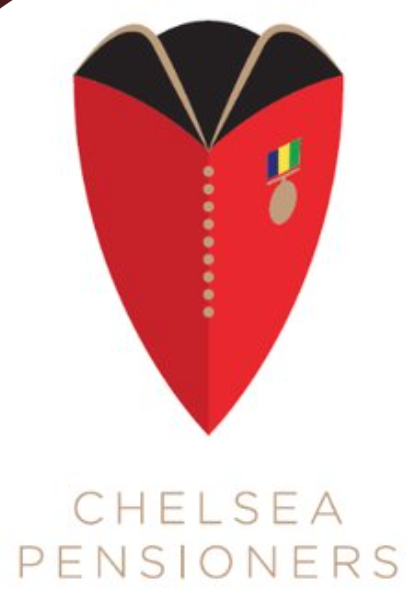 Volunteer Co-ordinator
The Royal Hospital Chelsea is a historic institution providing sheltered accommodation (Long Wards) and full nursing care where necessary (the Margaret Thatcher Infirmary) for some 300 retired soldiers, known as In-Pensioners. It ensures Army veterans are provided with the support and comradeship they need in recognition of their service to the Nation and safeguards their historic home for the veterans of tomorrow.
The role holder is expected to lead by example in demonstrating the Royal Hospital Values:
Nurture Belonging – unite through comradeship.
Respect Individuals – listen and act.
Encourage Pride – commit to high standards.
Enjoy Life – make people smile.
All roles within the Royal Hospital Chelsea (RHC) have an integral part to play in contributing to the achievement of the Hospital's Strategy and Vision.
Full time – Permanent

Monday to Friday – 41 hours a week with paid meal breaks

Hybrid – 3 days in London & 2 days remote

£28,050 per annum

Closing date is 21st August and interviews beginning of September.

A DBS will be required and paid for by RCH.
Role Purpose:
To take organisation-wide responsibility for recruiting and supporting In-Pensioner (internal) and public (external) volunteers by establishing, managing and administering operational functions for all volunteer roles, together with support programs.
Develop a rewarding and meaningful volunteer experience that contributes to the ongoing success and day-to-day operations of the Royal Hospital Chelsea, enable existing managers to successfully manage volunteers and staff to work alongside them. 9. Principal Accountabilities: 8-10 outcomes Principal Tasks
As the organisational lead for volunteering, assume responsibility for all volunteer administrative processes, e.g., induction, recruitment, communication, acknowledgment/recognition, budget management and training
Undertake an annual review of and, where necessary, refresh management and support practices, policies, training, staff guidance and volunteer contact support
Ensure the organisation continues to be supported by a skilled volunteer base and that volunteer requirement across the site are met, in particular the new operational areas of the Soane Stables (heritage and visitor services) and outreach, providing guidance and support as necessary
Support colleagues to oversee the day-to-day management of volunteers, e.g., by providing training opportunities, assisting with recruitment
Work with the Assistant Director of Audience Engagement to devise a volunteer strategy for the organisation
Establish a quarterly Volunteer Forum, co-ordinating senior management involvement, communications and ensuring regular attendance by volunteers from across the organisation
Skills
This is the first of a number of new roles that report into the Audience Engagement team, yet is required to work across all RHC Departments to achieve Business Objectives – in particular the Department for Health & Wellbeing. The post holder will need well-honed negotiating and influencing skills to accomplish this.
The Volunteer Co-ordinator reports to the Assistant Director of Audience Engagement.
Day to day management of volunteers is overseen within specific departments; this role supports colleagues to facilitate that and provides the organisational lead on volunteering at large. 11. Skills Knowledge and Experience
Essential Skills
Excellent level of spoken and written English, with the ability to communicate sensitively and with compassion and clarity
Excellent organisational skills, including high proficiency in computer literacy
Exceptional interpersonal skills
Strong problem-solving skills, with a flexible and pragmatic approach to reaching appropriate solutions
Ability to plan, prioritise and deliver to tight timescales, sometimes under pressure
Desirable Skills
Counselling/listening skills and experience
Knowledge and Experience
Experience of recruiting, training and supporting volunteers
Experience of positively embracing and adapting to change
Good knowledge of the motivational and training needs of volunteers, together with pastoral support practices
A willingness to follow and uphold the policies of RHC
An understanding of and commitment to data protection, safeguarding and confidentiality issues
Detailed understanding of Volunteer Law and best practice
Awareness of veteran care and support services
Retain a watching brief on the sector
Competences
A proactive approach, including an ability to work on own initiative, as well as part of a team
Able to demonstrate an organised, calm and compassionate approach
A commitment to and understanding of equal opportunities
Qualifications:
Educated to degree level or equivalent work experience 2 This content has been marked as INTERNAL
Tasks include:
Recruit volunteers and ensure they are appropriately matched and trained for a position
Provide inductions and training, including assisting all volunteers with DBS applications, supported by HR
Carry out risk assessments around volunteer activity both within the RHC site and on external excursions
Ensure regular communication with all volunteers in the form of newsletters, birthday and Christmas cards, and important updates; establish a quarterly volunteer forum
Arrange social events to recognise and acknowledge the contribution of volunteers at least twice a year
Manage the volunteer budget, including all volunteer expenses
Provide regular reporting on volunteer recruitment, retention, engagement and progress
Monitor and evaluate activities and hours worked by volunteers
Maintain volunteer management software and other administrative processes, e.g. ensure all volunteers have correct ID, name badges, lanyards
Generate appropriate volunteering opportunities and role descriptions based on the needs of the organisation
Ensure there is appropriate support, and universal and role-specific training for volunteers
Support the Communications team in promoting volunteering at RHC through recruitment and publicity strategies and campaigns
Monitor, support, motivate and accredit volunteers and their work
Celebrate volunteering by nominating volunteers for awards; appoint volunteer 'champions'
Offer advice and information to volunteers through face-to-face, telephone and email contact
Identify profile-raising opportunities to attract new volunteers
Keep up to date with legislation and policy related to volunteering and make any necessary modifications to accommodate changes
Support colleagues in the day-to-day management of volunteers
Other benefits that we offer include;
Onsite parking
Onsite gym
Discounted food and beverage in our onsite café
25 days annual leave
CPD
Cycle to work scheme
Free eye sight tests
Civil Service pension
Job type:

Permanent

Location: London
Date posted:
Pay:

£28,050 -